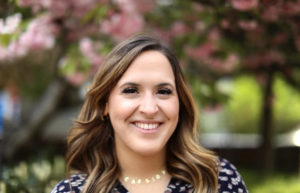 Does your child exhibit problem behaviors you would like to address, but feel overwhelmed or unsure of the next steps? I work with highly sensitive children, teens, and their parents in order to help children feel more seen, heard, and understood.
As your child's therapist, it's not only my goal to listen, observe, and teach coping skills to your child, but also to empower you with the tools to continue to support your child outside of the therapy session and years to come. When working with my clients, I love to use creativity, humor, and empathy in order to create a safe and non judgmental space where my clients can feel safe to be themselves and navigate their problems- even during telehealth!
Though I work with clients of all ages and abilities, I have a passion for working with neurodiverse clients and their families, including but not limited to those with an ADHD, ADD, or Autism diagnosis. I am a true believer in the freedom that comes with not only being our authentic selves, but the freedom we can find through learning coping skills and being able to overcome and persist through life's greatest challenges.
MY CLINICAL EXPERIENCE
I am a Licensed Graduate Professional Counselor with a Master's Degree in Clinical Mental Health Counseling at George Washington University, Washington, D.C. I am actively receiving training in Dialectical Behavior Therapy (DBT) and Child Centered Play Therapy at Thompson Child Therapy and work under direct supervision.
During my time in graduate school, I worked as a Registered Behavior Technician in the DC/Maryland area for 3 years supporting children in their homes and schools. Though I enjoy working with people of all ages, I have found fulfilment in working with children and their families who have experienced a neurodiversity diagnoses, as well as families who struggle with children who are experiencing big emotions, as well as young adults who are experiencing significant change (college, moving, death in family, spiritual changes/abuse etc.)
WHAT I DO WHEN I'M NOT COUNSELING
I love spending my time at home with my diabetic dog, Harvey, rewatching reality tv or curled up with true crime podcasts and an iced coffee. I can't say I'm an outdoorsy gal- but I love to attend spin classes and yoga sessions when I can. Physical fitness is a huge stress reliever and something I often advocate to my clients. I love to be creative and express myself through photography, art, and journaling. I'm a forever learner and love to read memoirs, especially if they can make me laugh!