You work hard to help her solve her problems. You listen for what's making her upset, and you offer suggestions to make it better, but it doesn't work! Your kid STILL doesn't move on from her emotion! 
You worry that if you can't help your child now, you definitely won't feel capable when he/she hits puberty! You're up late at night wondering how you'll move him/her away from yelling, balling her fists, or even throwing things… at this age, you can handle her, but you need to know how to prevent your worst nightmare when she's older. 
This Group Workshop Series Is For You If You Are…
Certain your child is a Highly Sensitive Child
Feeling like you live with a mini Dr. Jekyl and Mr. Hyde, and have no idea who you'll see at the dinner table each night
Struggling to avoid yelling and giving in, but are lost on how to set limits, and when to support your child's sensitivities so that your kid actually listens
Dreading spending time with your kid because you can't seem to find the energy to solve one more TINY problem!
Parents Will Learn…
Practical strategies that can reduce daily meltdowns to help you feel more connected to your child and plans to implement this approach again and again, no matter the current behavior
What helps to feel capable and confident in your strategy to discipline your unique child effectively
How to help your child solve their problems, without yelling or giving in
Calm-down strategies to use with/teach your child, that won't make them feel like there's something "wrong" with them for needing help!
The next workshop series starts on Tuesday, May 24th at 6:30pm ONLINE. Must attend live, no recordings offered or permitted for confidentiality purposes.

Start Date: 5/24/2022 for 8 sessions 

Inquire for current fees

*FAQ below contact form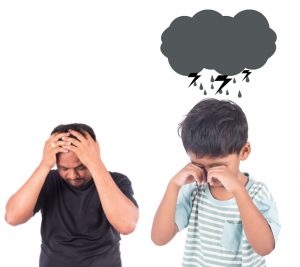 This workshop is for parents of Highly Sensitive Children. Not sure if your child fits the Highly Sensitive personality trait?
Please include your score in the contact form above.
FAQ
My kid seems so sad and worried, I'm not sure this will be the right way to solve our problems. I think they are the ones who need someone to talk to, not me. 

The truth is, Highly Sensitive Children make more rapid, lasting, and deeper changes in their behavior and expression of their feelings if their parents change their approach to parenting. Your logic is not completely off, non-highly sensitive children benefit less from changes in parenting strategies once they have developed emotional and behavior problems—they need to make changes in themselves to feel and act better. Research shows Highly Sensitive Children feel and act better when their parents change both the home environment and their communication style. Not all HSCs need to go to therapy, and some HSCs won't need therapy if their parents change the home environment. I always recommend the service that is most appropriate for your family's needs, and if individual therapy before a parenting workshop is what would be more appropriate, we will tell you that.
It is important for you to know that Highly Sensitive kids are often slow to warm up. (You probably already know that!) But this is no different in therapy. When we work together in individual therapy, we don't dive right in with strategies, because your kiddo wouldn't feel comfortable, and this would continue his/her perception that there's something "wrong" with him/her that needs to be fixed. Building a relationship with children takes time, which means we will discuss what you can expect regarding a timeline for progress.

Now's not a great time for me. Will you offer the workshop again?

This workshop is offered a few times a year. It always fills with a waitlist. You may miss the opportunity to join the next if the group fills without the need for an announcement.
The workshop is a required part of the treatment plan for our HSC clients who are experiencing meltdowns on a regular basis. You will not learn these strategies in your child's individual therapy sessions at this depth, thus the services compliment each other for faster elimination of meltdown behavior and increased closeness in your relationship with your child.

I cannot make some of the dates, is this for all 8 sessions?

Parents receive the lesson and assignment regardless of attendance, so yes, the workshop is set at a fee for the entire series.
Parents who miss a session have the opportunity to catch the next round's missed lesson.

I don't have the ability to make a complete overhaul of my household. I've got other kids with different needs and a family to support.

The strategies I teach do not require a major lifestyle change. I'm not going to ask you to move to a cabin in the woods because HSCs thrive in nature. I will work with you to figure out how to meet your kid's needs alongside the needs of the family. I am a big believer of balance and moderation in parenting to keep the rules and regulations at bay.

My spouse/co-parent can't attend with me, will the strategies still work?

While I see faster success when both parents attend and are informed of the strategies and using them together, the workshop and materials are designed to share within the household to support success in the family. Sometimes one parent is only able to attend regularly, and the other parent can attend when they are able.