It is important that you are aware that helping children and teens navigate their parents' divorce is not my specialty. I am happy to provide resources for skilled clinicians in the area if you are interested in seeking support for your child if the primary reason for therapy is that you are in the process of a divorce.
If you are previously divorced, and this is not the primary reason you are seeking therapy for your child, it is still important for you to note the following before we work together: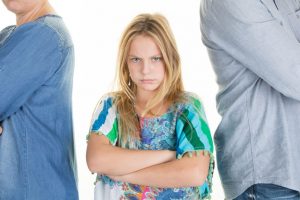 If you are seeking therapy for your child/teen, it is my role to help him/her manage the emotions that brought you to therapy, as well as those involved with the past divorce and the changes in routine, living arrangement and family relationships that followed suit.
It is not my role to assess or advise on custody arrangements or visitation. I am not trained to evaluate a guardian's capacity to parent.  I require both custodial parents to be in agreement that their child participate in therapy.
Both parents must attend the first appointment, even if one parent is sole custodian. If the non-custodial parent lives out of state and his/her parental rights are not terminated, I require notice in writing of his/her agreement to therapy for your child as well as an arranged phone call with said out of state parent. If this is not possible, call me for a free 15-minute consultation to see if we are a good fit. When you both attend, please bring a photo of your child. The most up to date custody agreement must be provided before attending the first appointment.