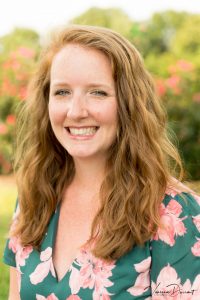 You try to reassure your child/teen after he shares his worries with you and sometimes it seems like it backfires! You feel like you missed the mark when you attempted to manage her behavior when she pushes the limits. It is SO FRUSTRATING, and it keeps you up at night.
I can help!
I provide playful therapy to sensitive children who have BIG feelings about even the little things. They often are thought of as "very emotional" or "very sensitive." If your kid sometimes scares you with his/her explosive emotions, you're in the right place.
I provide therapy using creative means to engage teens with anxiety and depression. I have specialized training in treating children and teens who contemplate suicide or self-harm.
I collaborate with parents to help them feel more in control when their child's emotions are out of control.
I enjoy using creativity and build a warm, non-judgmental, blunt & sarcastic relationship to meet my client's needs. Children enjoy working with me because I create an accepting environment where feelings are okay, and fun to explore! Teens often say I am helpful to them because I am 'real' and don't sugarcoat our discussions.
Parents prefer our work together because I am patient, and I make sure you give yourself a break! We are a team on this rollercoaster of your kid's emotions, and I will support you mostly with humor and practical tools. I work hard to make feelings talk less awkward for families.
I work with parents both with my therapy clients, or separately as a parent consultant, if you feel your child does not need the full support of a therapist.
My Clinical Expertise
Alright here comes the professional mumbo jumbo, so you know I'm going to be helpful and that I know what I'm doing: I have specialized training in trauma-focused play therapy, Trauma-Focused Cognitive Behavior Therapy, Dialectical Behavioral Therapy, Sandtray therapy, animal-assisted play therapy, and early childhood development and social skills. Basically what that means is that I know how to help hurting children and teens communicate their feelings in a way that helps them feel supported, not rushed, forced or embarrassed.
I have been working with children, teens, and their families in the clinical setting since 2009. (Technically, my first internship in the mental health field was at a residential treatment center for children when I was in high school.) I have prior experience in school and crisis and early intervention community mental health for children and adolescents for the Fairfax County, Virginia Government, as well as treating teen clients and supervising therapists in a comprehensive DBT residential treatment center within the Sheppard Pratt Health System. This means I've witnessed chronic explosive emotions first hand, and can understand how challenging it is for you to be effective with your kid. I am a Registered Supervisor in the state of Maryland.
I earned my Master of Arts degree in Community Counseling from The George Washington University in 2009, and became licensed as a Licensed Professional Counselor (LPC) in Virginia in 2013. I moved to Maryland in 2014 and am also a Licensed Clinical Professional Counselor (LCPC). I earned my Bachelor of Arts in Human Services at Villanova University in 2007.
As a Registered Play Therapist-Supervisor (RPT-S), I use specialized toys and art supplies to engage your child in expressing their emotions in a way that makes them feel more comfortable and accurate than "talk therapy".
What the Heck is a Play Therapist?
Play Therapy theory explains play as the child's language, and toys as their words. This perspective guides my assessment of a child's interactions to help families cope with traumatic experiences and/or problem behaviors. I use this excitement for creativity in my work with youth ages 2-18, and enjoy working with adults for parent guidance.
In play therapy, children have access to toys in the therapy room, to say with the toys what they struggle saying with words. When children can play out how they feel with someone who understands, they feel better because the feelings have been communicated. They can use the toys to say what they think or how they feel. Thus, how children play or what they do in the playroom is very important, just like what you say in a private session is very important. In play therapy children learn how to express their thoughts and feelings in appropriate ways, to manage their behavior to make decisions, and to accept responsibility. [Adapted from Landreth, 2012]
Children and teens will often say "I don't know" when you ask them how they feel. This is because their language skills have not fully developed yet. My job is to help you learn to speak the language, as well as help your child feel supported in communicating.
More About Me
I grew up in New England, spending my summers at the beach. When I'm not working I can be found walking my dog Porter (who is in training to be a therapy dog and comes to work twice a week), teaching Zumba, or out on adventures with my growing family.  I am also constantly reading, and dreaming up the next time I can put my toes in the sand.