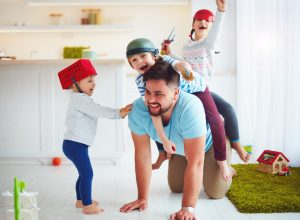 Parental struggles in the time of COVID-19 and what to do about them
It can be challenging to raise children on a good day. Throw in a little plague, a dash of isolation and lots of rain and well, things can get really weird, really fast! I bet you have done one or two things during the lockdown that you would not have done otherwise to "assist" you in parenting. For me it was installing a swing in the ceiling of my living room and buying a bounce house. It did not take long for me to reach, "well what do we do now?" mode.
It can also be easier right now to focus on what is going wrong. Maybe you have been "invited" to more meetings now than EVER before–which takes away from you doing your ACTUAL job. Maybe you have always been the primary caretaker of your children. But now, in the time of COVID, it's different because you don't get the BREAKS like you did before. Maybe you're used to poor sleep because #parentlife. But now it's WORSE because of the stress you are experiencing. We, parents, are struggling…and if we are…our kids are struggling, too.
Back to the Basics
When you are out of ideas of what to do next, I recommend going back to the basics. Yes a fancy new swing in your living room is cool and fun, but spending time outside blowing bubbles can be a blast, too. We can't do those new and exciting day trips to high-tech places right now. But we can snuggle on the couch and watch a favorite movie.
Focus on Mindset
Am I saying that your stress and frustrations don't matter? No, I'm not! Your feelings and those of your children do matter! And, in this very unusual time, we also have the choice to observe our circumstances and find something positive in them.
Try challenging then changing your mindset. It could be the difference between staying miserable for the duration of this crisis or coming to a new level of acceptance. Those meetings? Bet you wore your comfy pants! Need a break? Redefining what a break looks like would be helpful. Losing sleep? Now is the time try that new meditation you've been eyeing to settle down before bed.
Whatever your struggle, we are here to support you. At Thompson Child Therapy, we have resources to support parents so they can support their children. Whether it be parent coaching or skills workshops, we have what you need to finally stop shouting:
"PLEASE STOP LICKING YOUR BROTHER
!"
Click HERE to learn more about our Parent DBT Skills Group.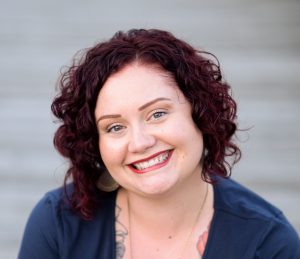 This blog post was written by Marie Burgess, LGPC.  She is the mother of two young boys and has clearly asked them to stop licking each other a time or two.