Kids, Teens, and Screens
Real talk: Kids and teens enjoy screens.
They would watch them all day if we let them. And if your kids are anything like mine, they are even pretty good at using them. Meaning kids often know how to use devices better than the adults.
But screens are not

just

for entertainment anymore!
Now screens can play an important role in your mental health, and that of your children.
The Proof…
For over a decade now, internet devices have delivered mental health services.  Research studies show that tele-mental health services can be "as effective as care delivered in person" (AACAP, 2017).  Additionally, the use of internet games and activities can motivate clients.  Which then can "lead to changes in abnormal behaviors" (Langarizadeh et al, 2017).
The Experience… 
Therapists that run remote sessions with kids have TONS of games and activities that have therapeutic benefits. So your kids will think they are "playing," but they are doing SO MUCH MORE.
The clinicians at Thompson Child Therapy are trained and experienced in teleheath.  Moreover we are highly skilled in creating comfortable zones that keep clients engaged. In addition, sessions are both fun and productive.  In fact, we are ready to support children as young as four with our tele-mental health services. We may surprise you at how great telehealth sessions could be for your family.
Click HERE to fill out an inquiry form and learn more!
Langarizadeh, M. et al. (2017) Telemental Health Care, an Effective Alternative to Conventional Mental Care: a Systematic Review Acta Inform Med. 2017 Dec; 25(4): 240–246.  doi: 10.5455/aim.2017.25.240-246 https://www.ncbi.nlm.nih.gov/pmc/articles/PMC5723163/
AACAP, 2017. Delivery of Child and Adolescent Psychiatry Services Through Telepsychiatry. https://www.aacap.org/AACAP/Policy_Statements/2017/Delivery_of_Child_and_Adolescent_Psychiatry_Services_Through_Telepsychiatry.aspx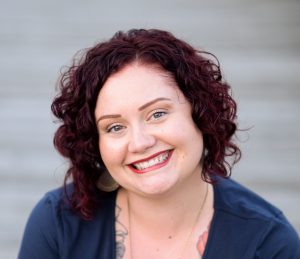 This post was written by Marie Burgess, LGPC. Marie conducts the majority of her sessions via tele-health.